Drby Pet Co.
Regular price
$13.64 USD
Sale price
$13.64 USD
Unit price
per
Sale
Sold out
A handcrafted paw balm that moisturizes, protects, and conditions dry, cracked paws. It can be used on any type of paw or skin and is safe for human use. The product is not greasy and has a pleasant natural scent.
Share
How to Use

Clean the Paws: Use Drby Foaming cleanser to remove any dirt and grime.
Apply the Paw Balm: Push balm up from the bottom of the card board tube and hold.
Massage In: Gently massage the balm into the paw pads with circular motions.
Repeat for All Paws: Apply and massage the balm on all four paws, one at a time.
Allow Absorption: Let the balm sit for a few minutes to absorb.
Wipe Excess: After absorption, gently wipe off any excess balm.
Reward and Praise: Reward your pet with affection and praise for their cooperation.
Regular Use: Repeat as needed, especially before outdoor activities or in extreme weather.
Ingredients

Locally sourced Beeswax
Organic Cold Pressed Coconut Oil
Organic Extra Virgin Olive Oil
Organic Unrefined Shea Butter
Organic Castor Oil
Details

Drby Paw Plus is made with all natural ingredients
Made in Canada
Our paper tube is recyclable and compostable
Store in cool dry place
Discontinue use if irritation occurs
View full details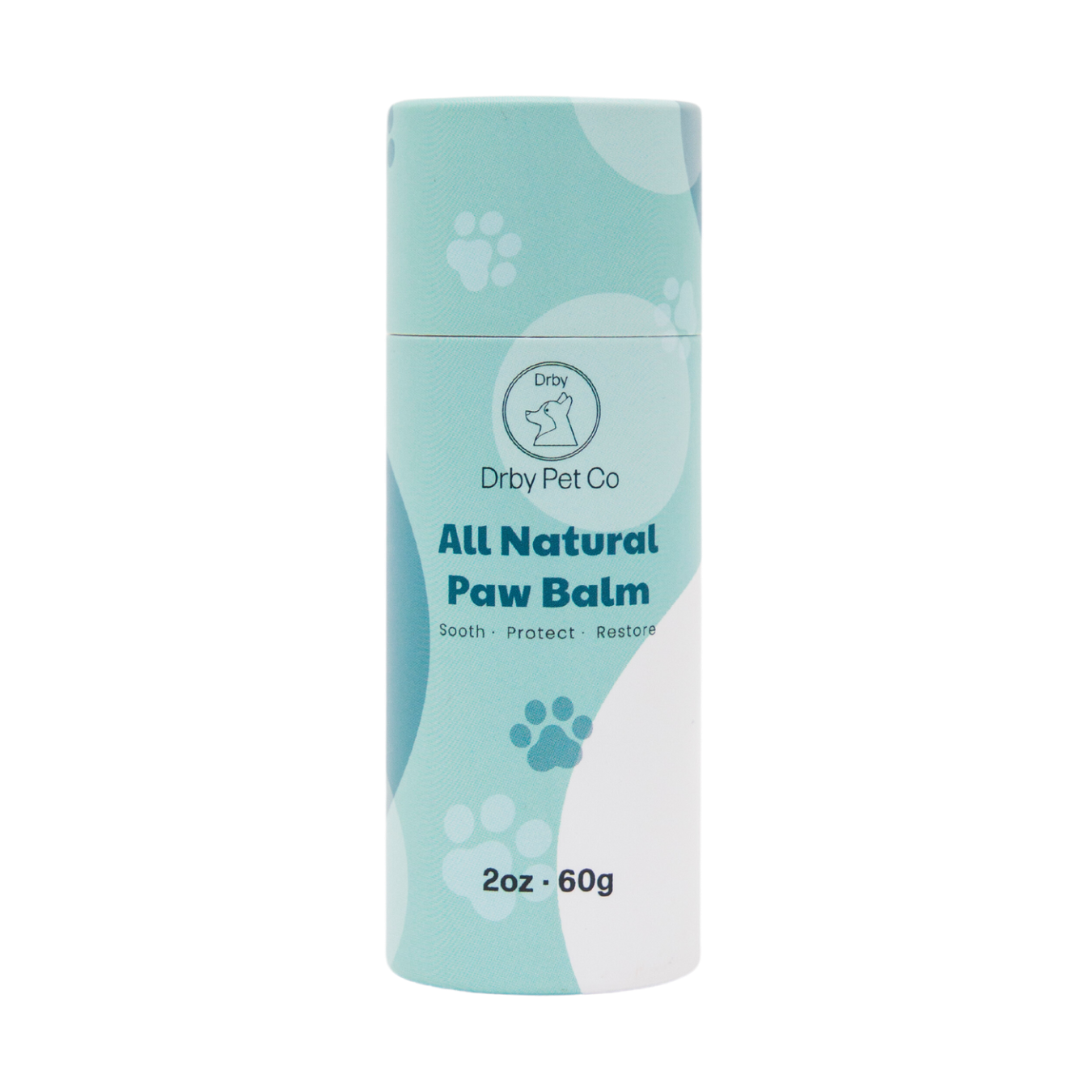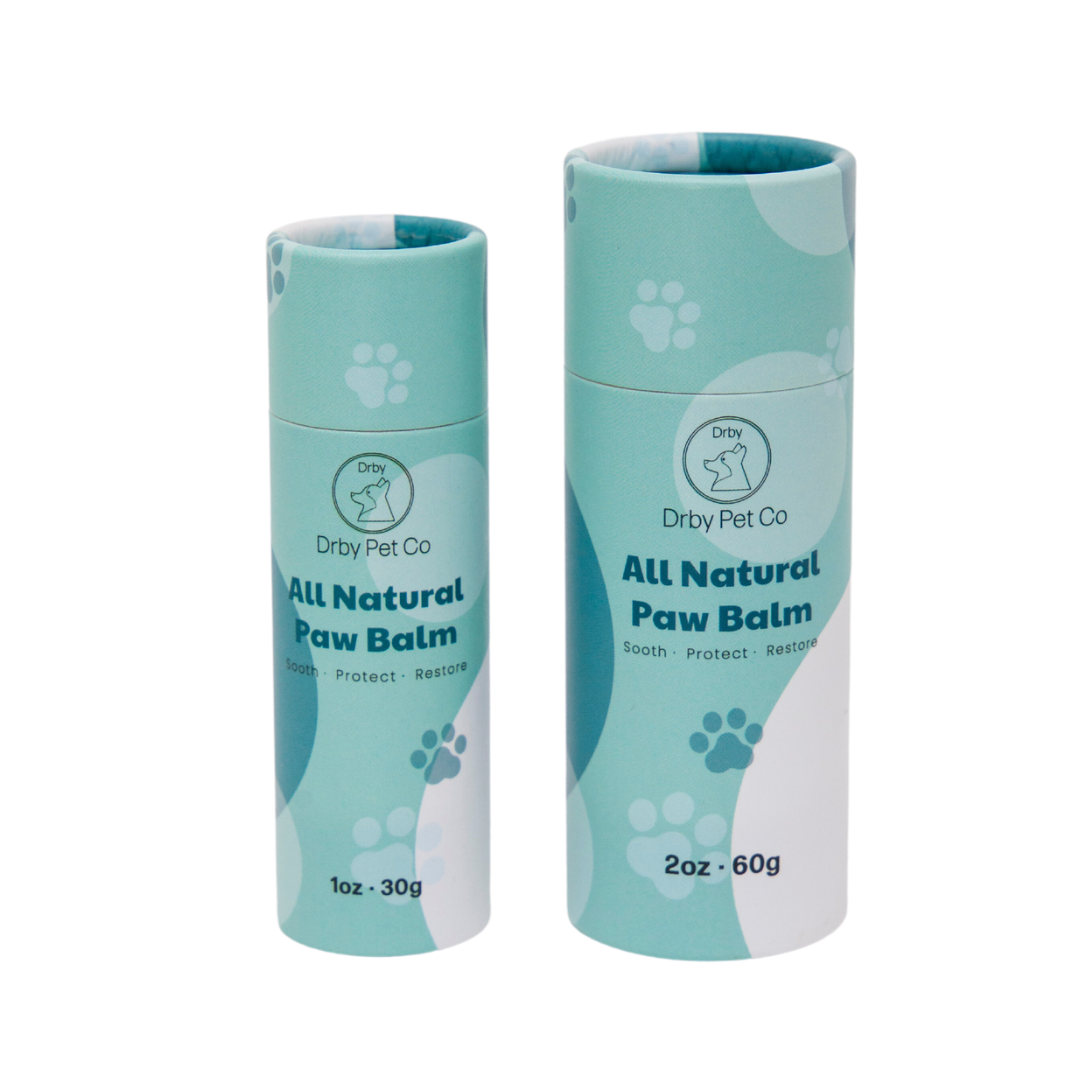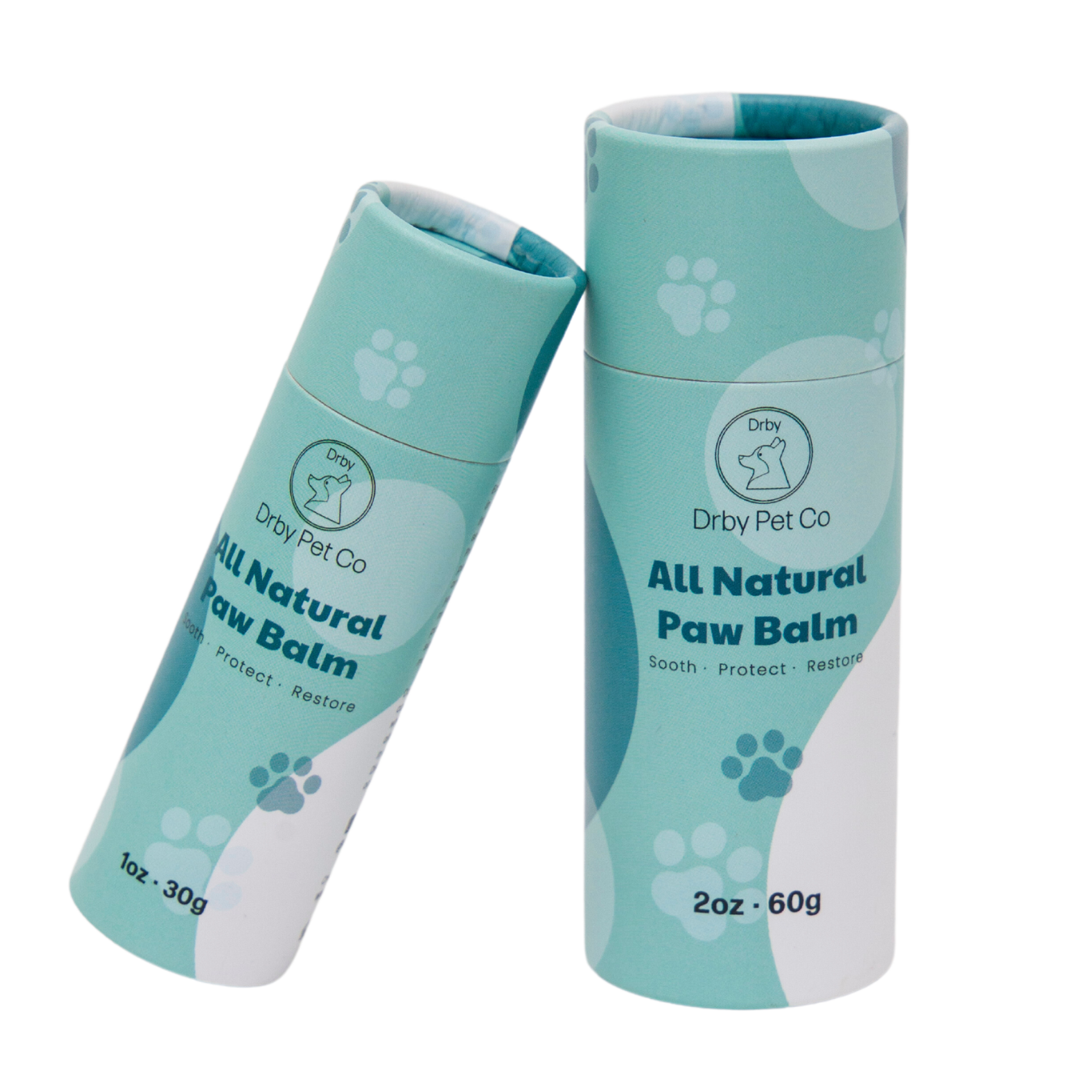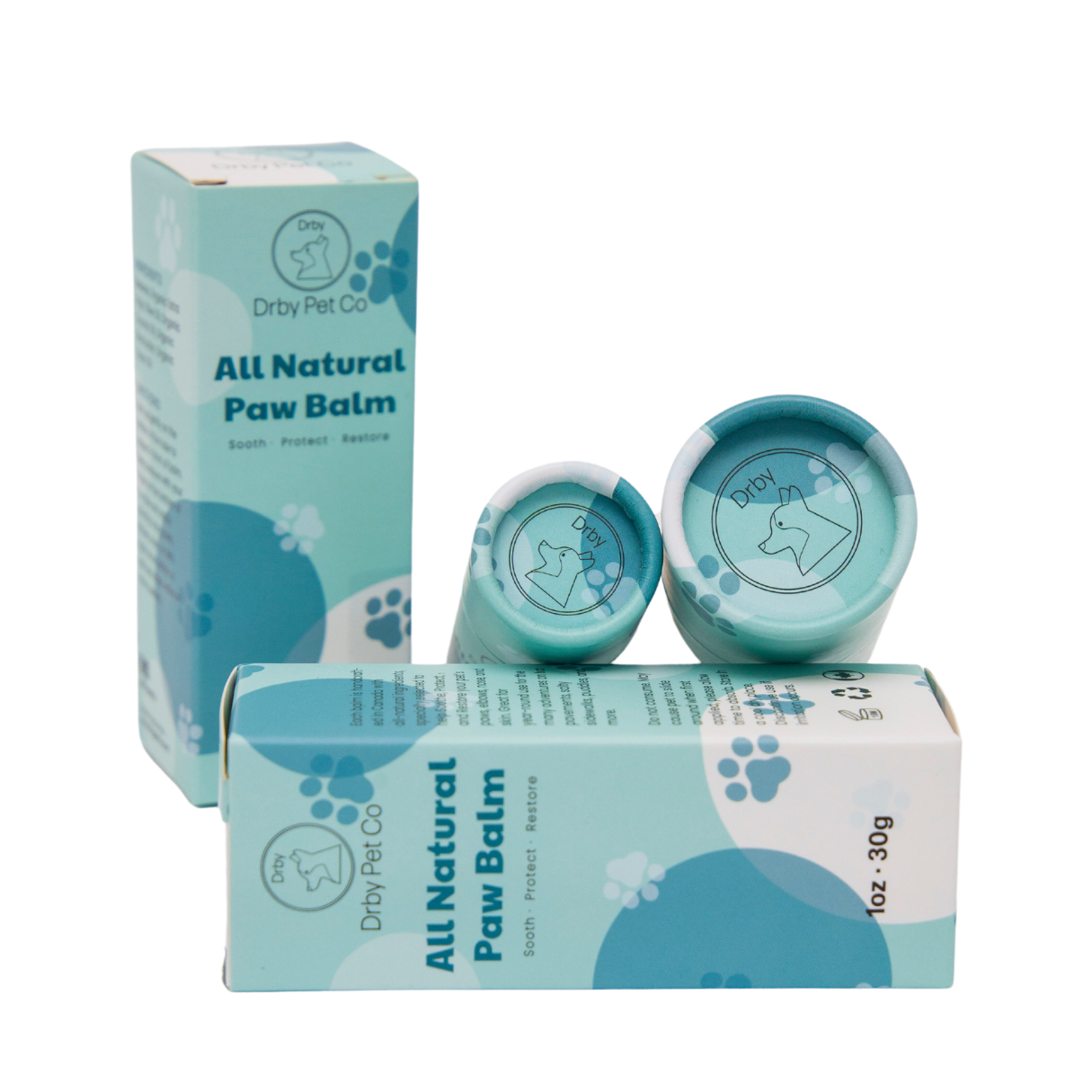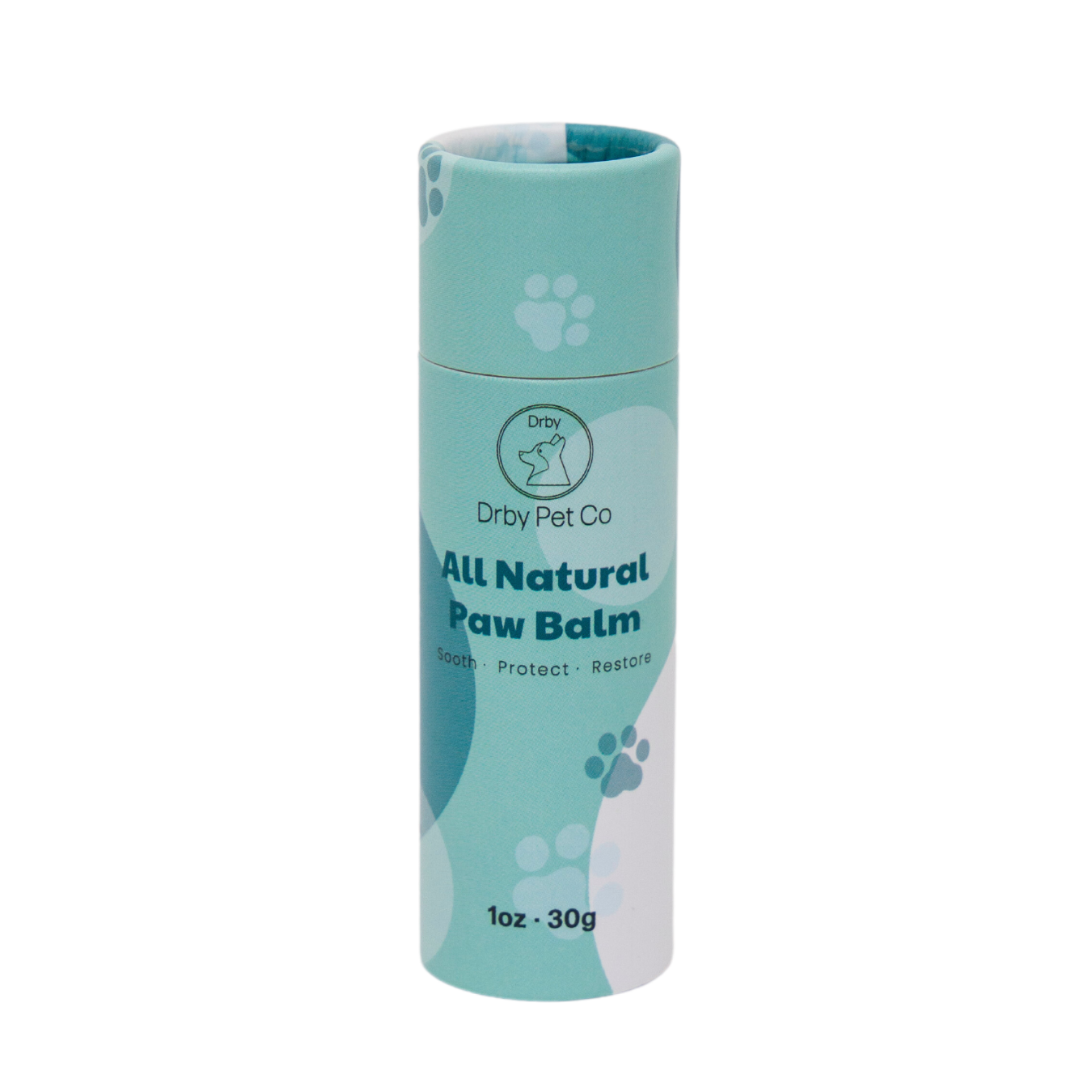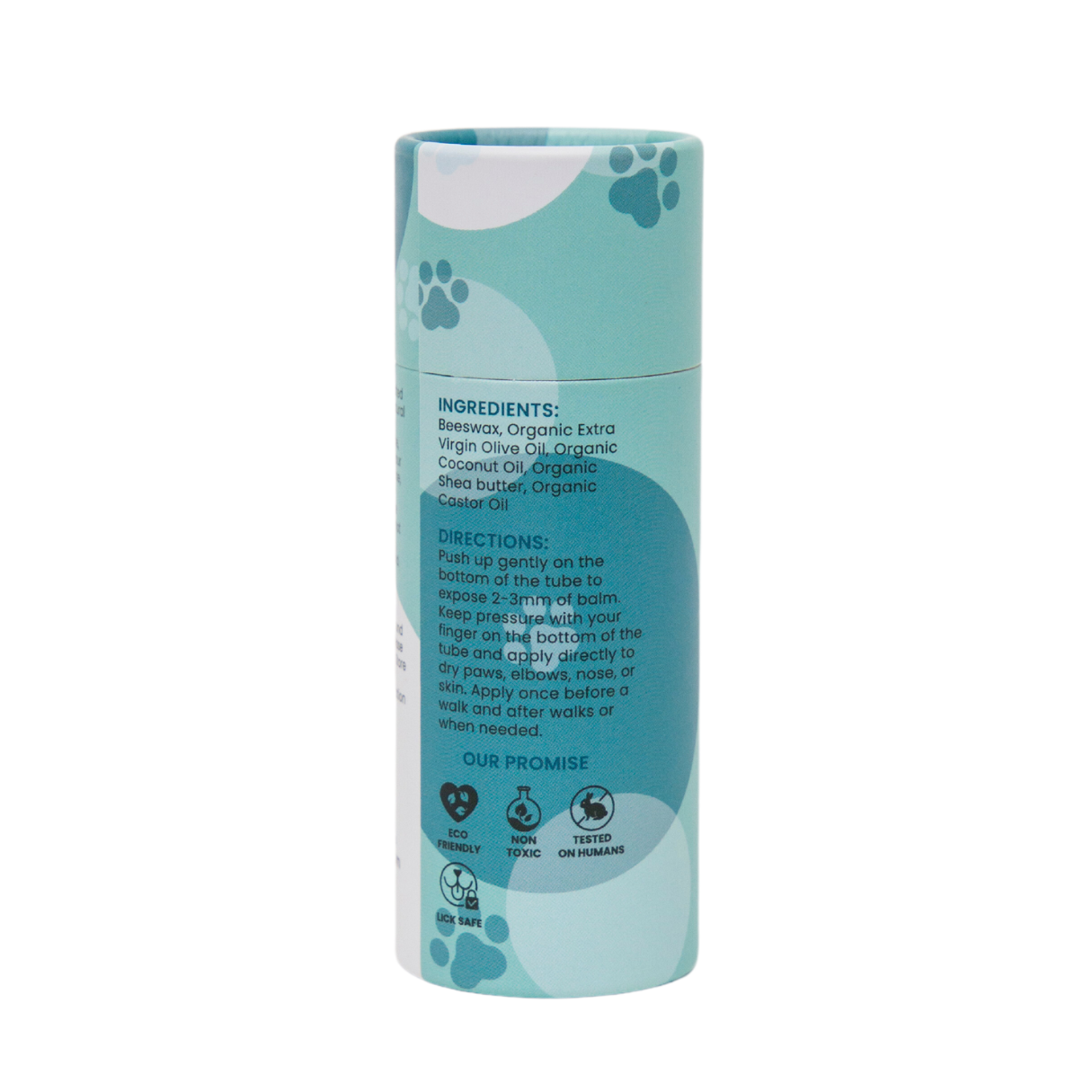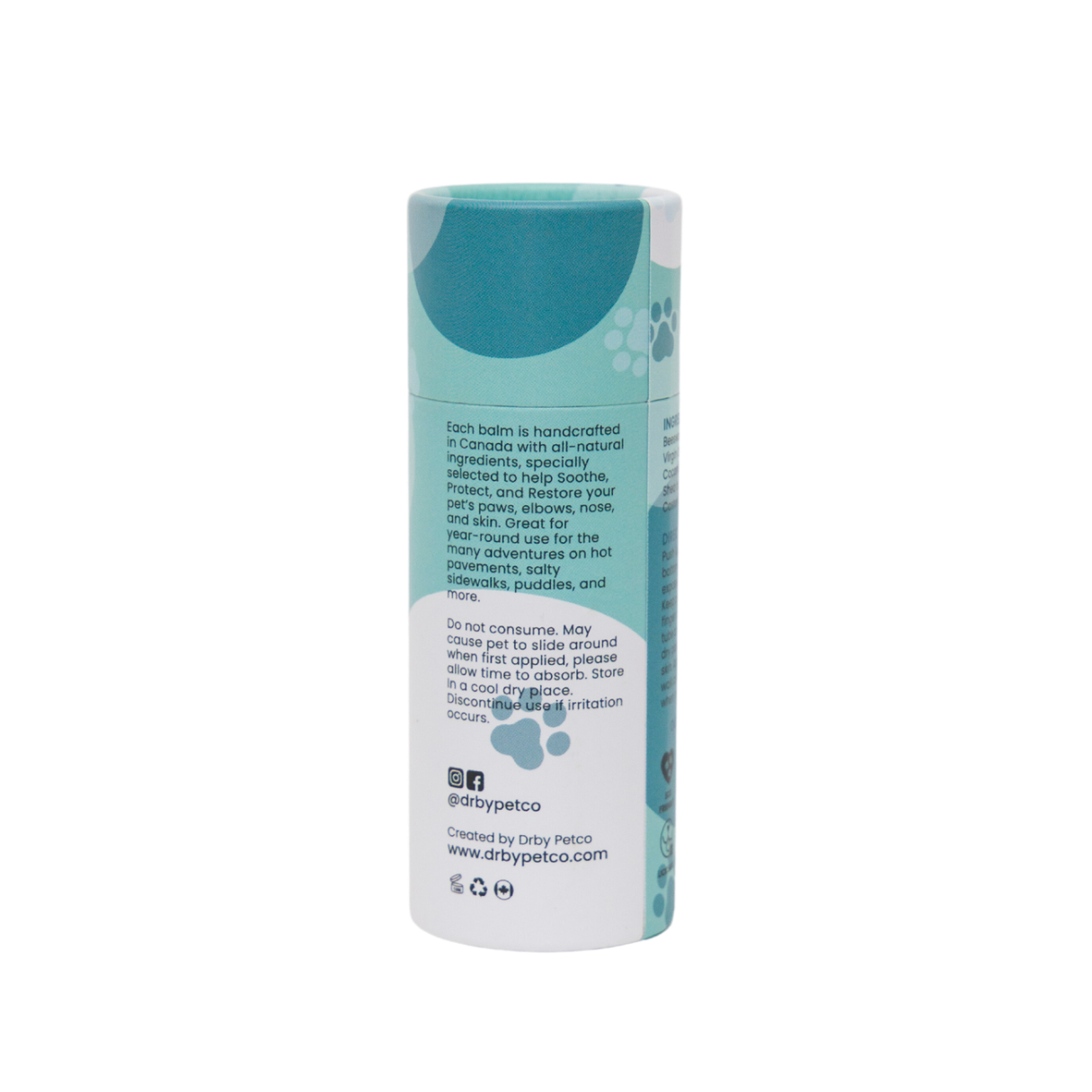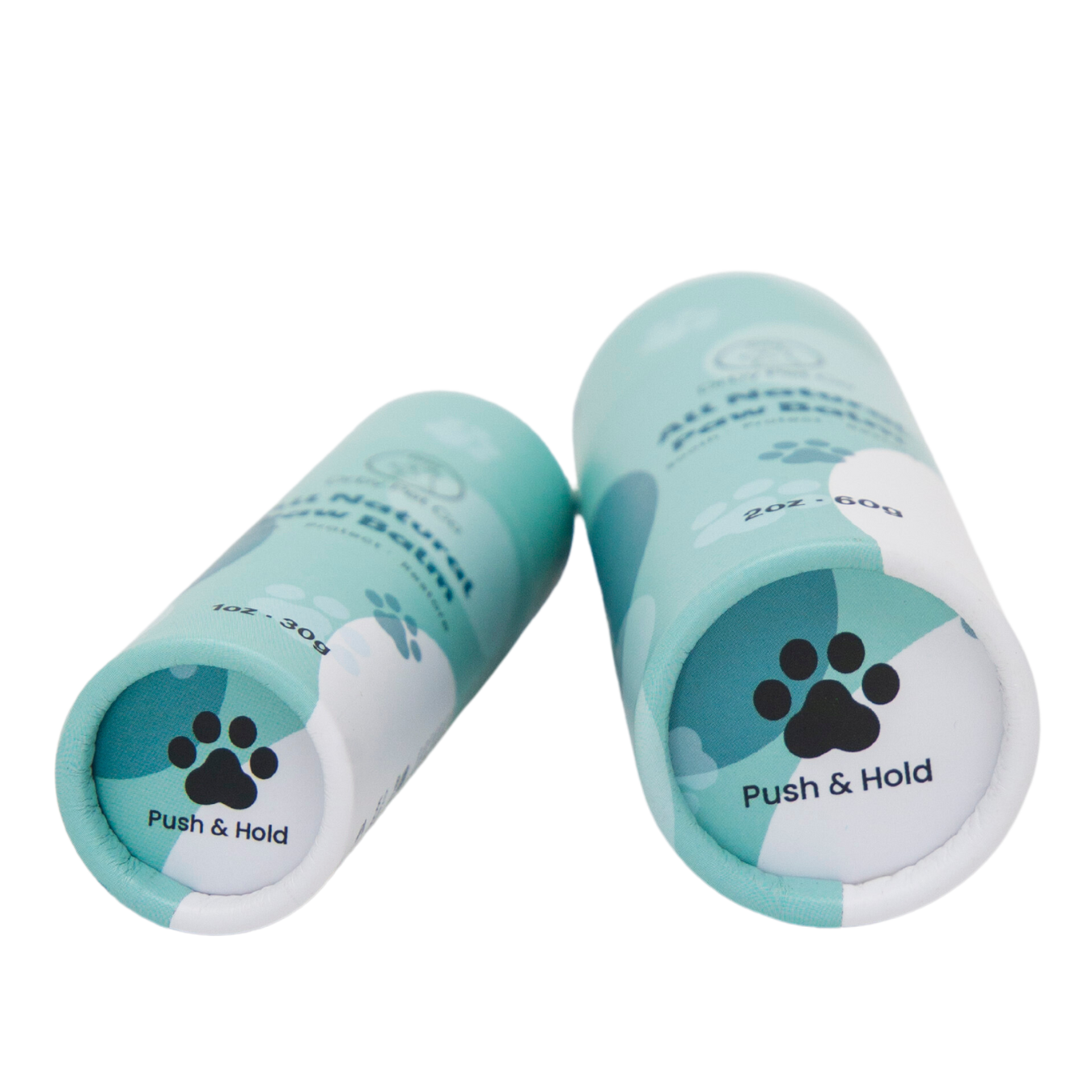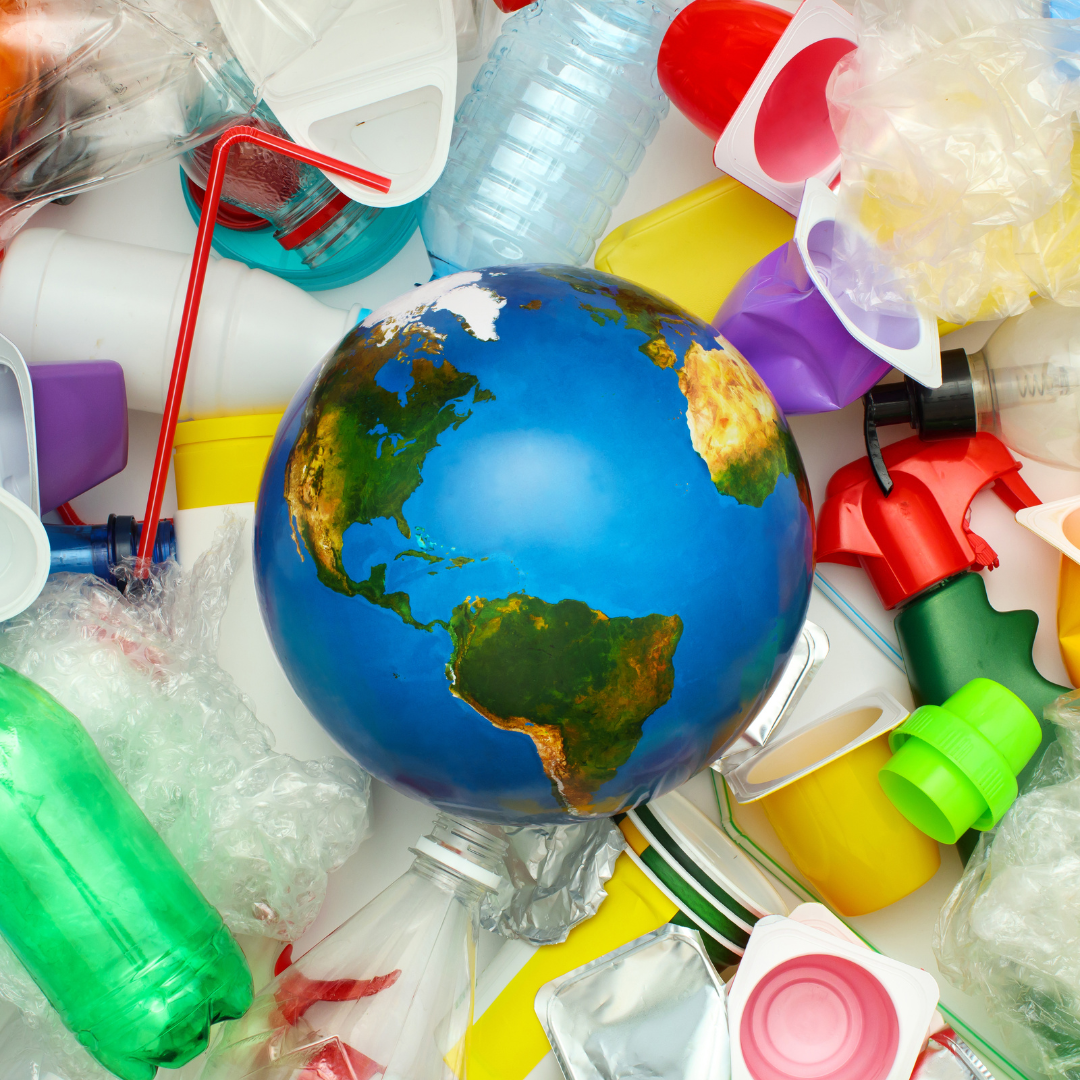 8500+ containers Saved and Counting!
With every Drby Paw Plus + we sell, you contribute to saving the environment. Each purchase helps divert plastic bottles from landfills, and to date, we have saved an impressive 8500 + plastic container from going to waste. Thank you for choosing sustainability and joining us in this eco-conscious journey.
Beeswax

a natural ingredient in paw balm, serving as a protective and moisturizing agent that helps soothe and nourish your pet's paws while providing a barrier against harsh environmental conditions.

Organic Coconut Oil

Acts as a hydrating and healing component, promoting soft and healthy paw pads while assisting in the soothing of dryness and cracks.

Organic Olive Oil

Provides natural moisture and conditioning, helping to replenish and rejuvenate your pet's paw pads, leaving them soft and supple.

Organic Shea Butter

Serves as a rich and nourishing emollient, deeply moisturizing and protecting your pet's paw pads, enhancing their overall softness and resilience.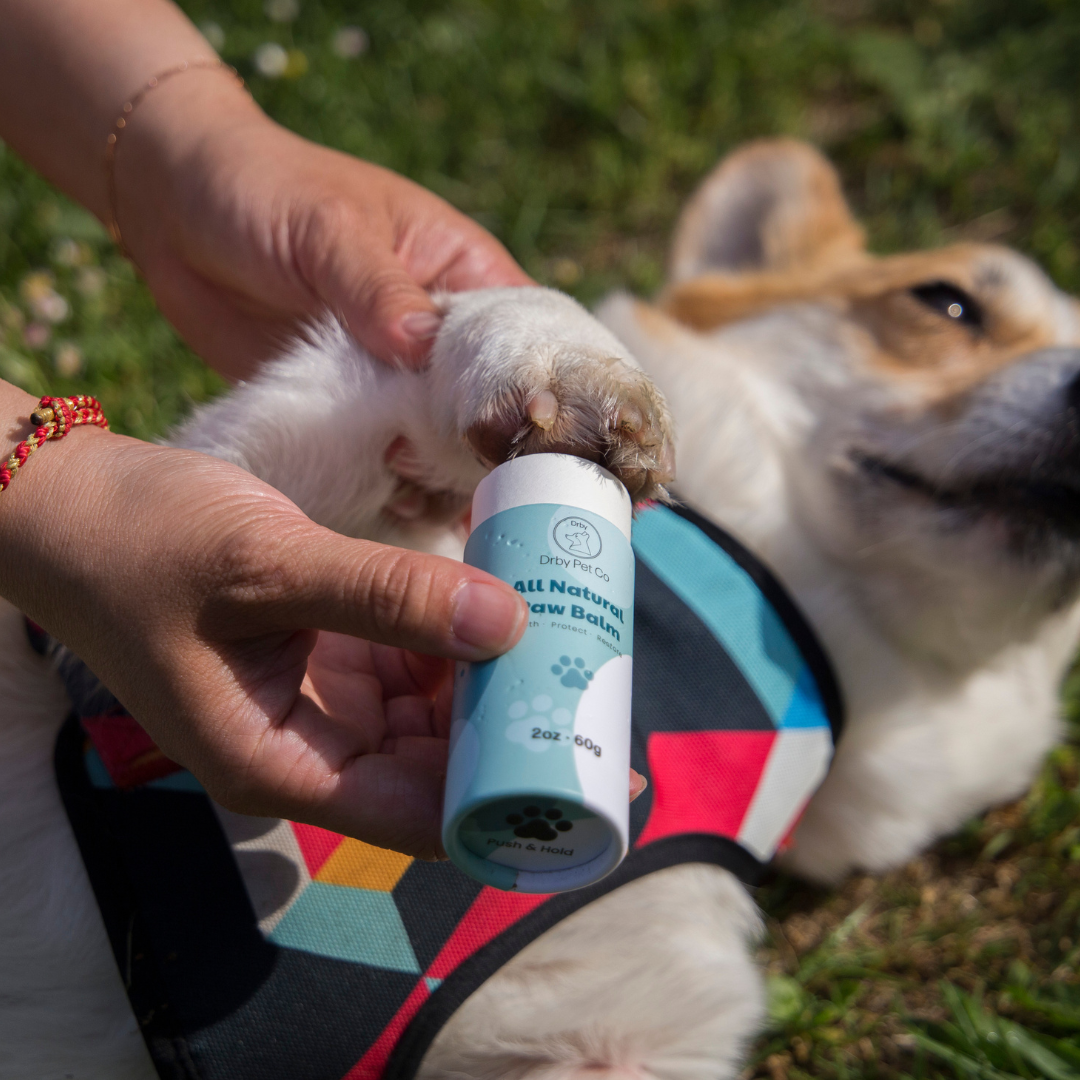 Easy Application
Begin by ensuring your pet's paws are clean and dry to maximize the effectiveness of the paw balm. Use Drby No-Rinse cleanser for quick cleaning.
Gently hold the bottom of the cardboard tube and press to dispense a small amount of paw balm.
Apply the paw balm evenly to your pet's paw pads, massaging it in gently to ensure thorough coverage. Pay extra attention to areas that may be dry or cracked.
For best results, use the paw balm regularly, especially before walks in extreme weather conditions or when your pet's paw pads need extra care. Remember to hold the bottom of the cardboard tube while applying to ensure a smooth and controlled dispensing process.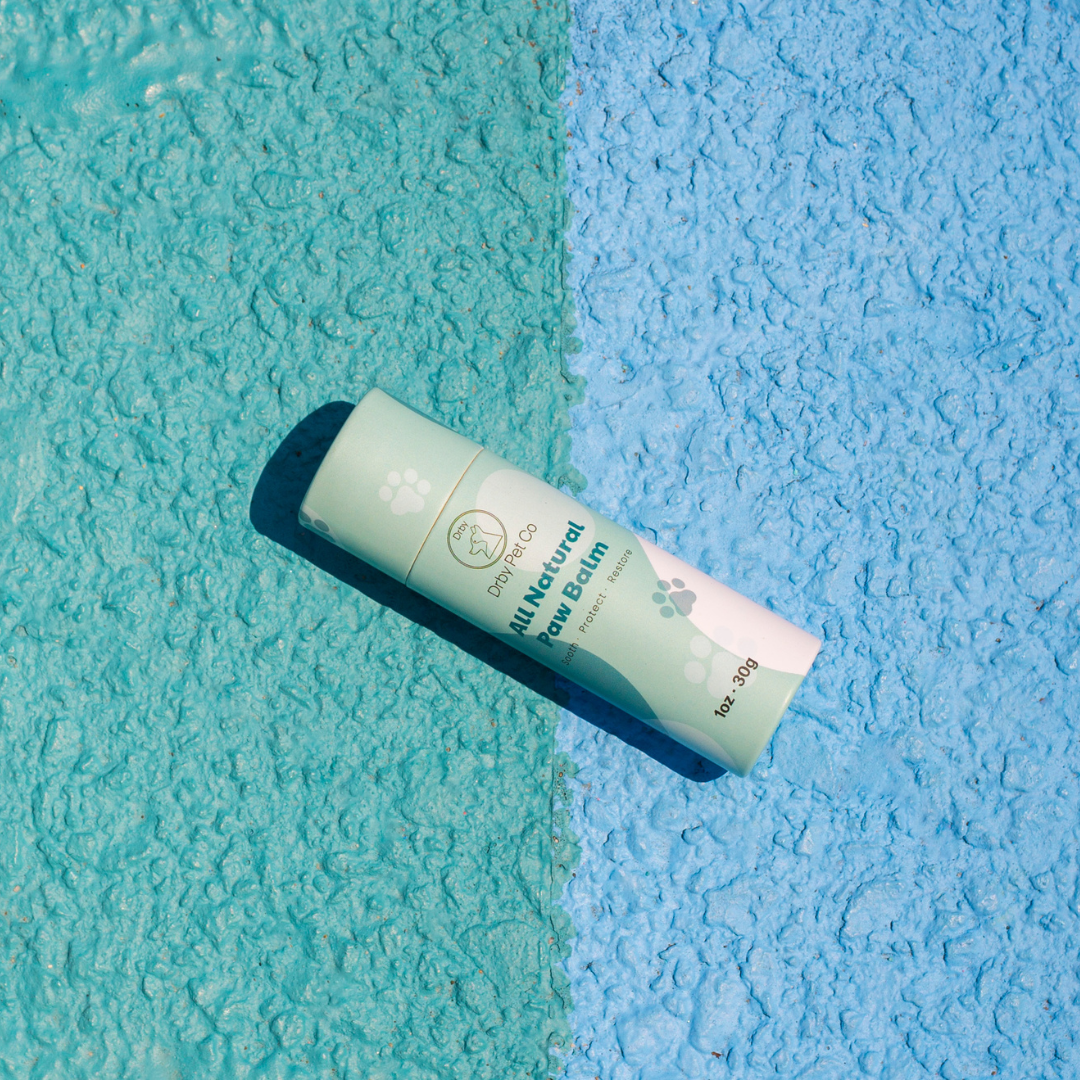 Eco-Friendly Packaging with Recycled Cardboard
Our paw balm tube is a testament to our commitment to both environmental responsibility and sustainability. We take pride in crafting it from recycled cardboard, providing a planet-friendly packaging option that aligns with our eco-conscious values.
What sets our paw balm tube apart is its end-of-life potential. After you've used up every bit of this product, you can rest assured knowing that it can be easily composted. This eco-friendly disposal option not only reduces waste but also plays a crucial role in building a greener future for our beloved furry friends and the entire planet.
By choosing our paw balm, you're not only caring for your pet's well-being but also making a positive impact on the environment. Thank you for joining us in this journey toward a more sustainable and earth-friendly pet care solution.